ReEmerge Medical Achieves Better Than Expected Results From Their Digital Channel​
reEmerge Medical redefines optimal living by enabling you to reclaim your life from Fatigue, Decreased Concentration, Hormonal Changes, and Weight Gain by offering a comprehensive and affordable package that is convenient to your already demanding lifestyle.  
Our Physicians will evaluate your symptoms and calculate your health and nutritional imbalance and assist you in replacing them.  Our clients range from 30 to 70 years old and travel throughout the World.  No matter your location or age, you deserve to ReEmerge to a healthier you
reEmerge Medical is a HRT provider that was looking to enroll new clients who need help with hormonal therapy.
NDIB was able to target those potential customers and create a custom survey funnel that received prospects email addresses as well as offered them a consultation.
Survey quiz framework funnel

Question level tracking

Split testing offers

Social advertising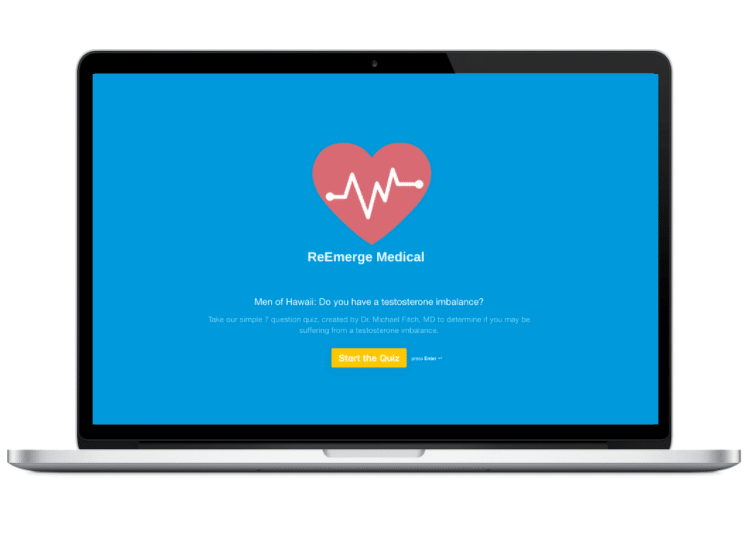 reEmerge was able to use their digital channels to acquire new patients and build a list of interested and qualified prospects.
Increase in conversion volume
Decrease in cost per acquisition​
Increase in conversion rate​
"10 out of 10 - Very prompt and helpful. Thank you for everything."
Get Your free Consultation and see how we can help you grow