How R And D Paving Decreased Their Cost Per Acquisition By 69.31%
R&D Paving, Inc. is a family owned and operated local business, providing paving and snow services to the greater New Hampshire area.
Founded in 1990 by brothers Richard and Donald DuBreuil, the company is still centered in Franklin, NH and focuses on the core values and principles on which the company was founded.
R and D came to NDIB to help them get more qualified leads at a cheaper cost per acquisition. 
We were able to work together with R and D to reduce the cost per lead by 69.31% while driving more calls. We will also able to increase the number of valuable call leads and increase the click through rate by 304.30%!
Dynamic Keyword Insertion on the Landing Pages
Call Tracking and Reporting on the Keyword Level 
Geographic Targeting
Advanced Segmentation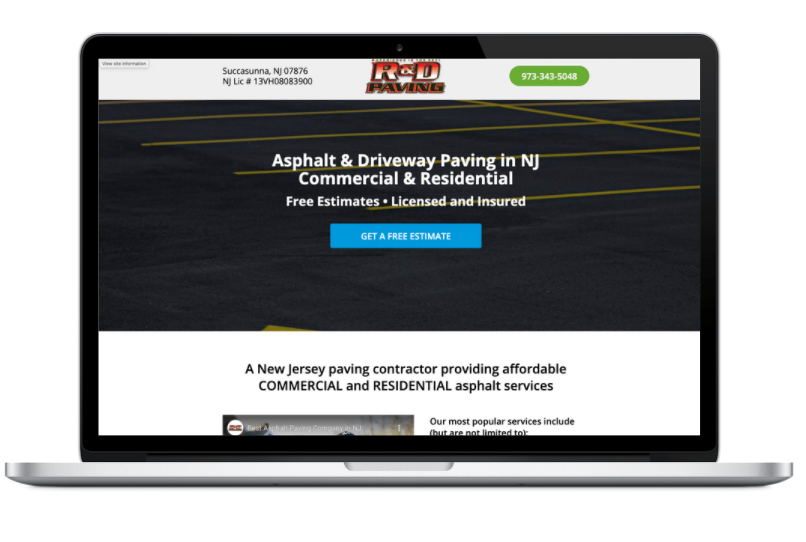 R and D Paving Decreased Their Cost Per Acquisition by 69.31%
Increase in click through rate
Decrease in cost per click
Decrease in Cost Per Acquisition
Get Your free Consultation and see how we can help you grow