How LoveRecon Lowered Their CPA By 62.74% And Increased Their Conversion Volume By 191.75%
LoveRecon's experiential marriage seminar offers help, hope and healing to couples who want to revitalize their marriage. 
Couples will resolve conflict, address unresolved issues, restore peace, love and intimacy in a 4-day journey.
LoveRecon came to NDIB seeking help to fill their seminars using  Google Ads.
Working together, we set goals for leads and CPA,
We met these goals through campaign build out with single keyword ad groups, multi step landing pages, conversion copywriting, and phone call to actions.
Landing Page Design
Audience Retargeting
Bidding Strategies
Advanced Segmentation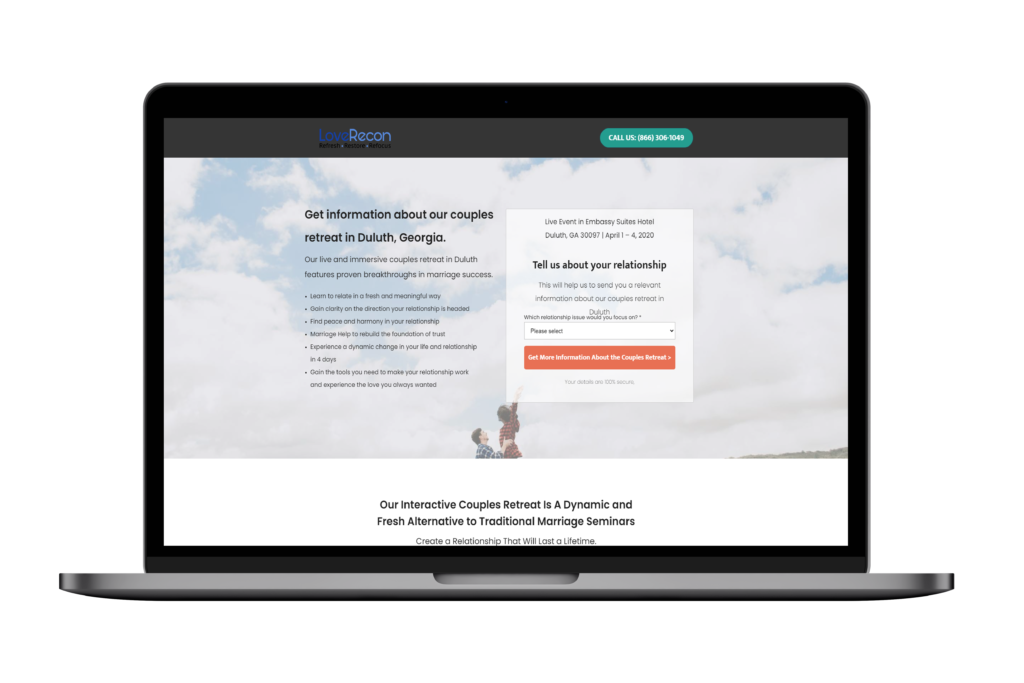 Love Recon was able to increase their conversion volume by 191.75% and drive new customers to their seminars.
Increase in conversion volume
Decrease in cost per acquisition
"Our goals with NDIB was to get more inbound calls and leads for our events, while keeping the lead quality high. Since NDIB took over the cost per lead has dropped, the inbound inquiries have increased, and their variants of landing pages are both beautiful and high performance. Working with NDIB has been an experience that I highly recommend."
Get Your free Consultation and see how we can help you grow